Main content starts here, tab to start navigating

Nationally recognized chef Jason Santos' Buttermilk and Bourbon delivers Southern hospitality to guests in the heart of the Back Bay.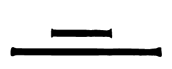 About Us
Drawing on the South's trademark charm, the restaurant offers a vibrant, cozy atmosphere with an innovative American menu featuring Southern-influences. Santos channels his love of New Orleans and all things Southern to transport guests to the Bayou by way of Buttermilk & Bourbon.
Visit us in the heart of Boston's Back Bay or at our second location in Watertown, MA!
Our Food
Guests can enjoy pork belly cracklings; BBQ Shrimp; house-made biscuits; oyster chowder; crispy boudin; and house-fried chicken served either Southern-style, Nashville-style, or with sweet and spicy or white BBQ sauce. An oyster bar will also serve up a variety of local oysters as well as peel & eat shrimp. Buttermilk and Bourbon serve up hurricanes-on-tap, large-batch cocktails, and a selection of bourbon-based drinks.
Our Space
Designed by Erica Diskin of Assembly Designs, the restaurant showcases brick walls covered in New Orleans-inspired murals, tin ceiling tiles, a large center bar suitable for optimal guest and bar staff interaction, and separated dining rooms that offer varied atmospheres for guests to enjoy that also work as private dining rooms. There is also a full bar with lounge seating, an interactive oyster bar, and a 40-seat patio